The Wedding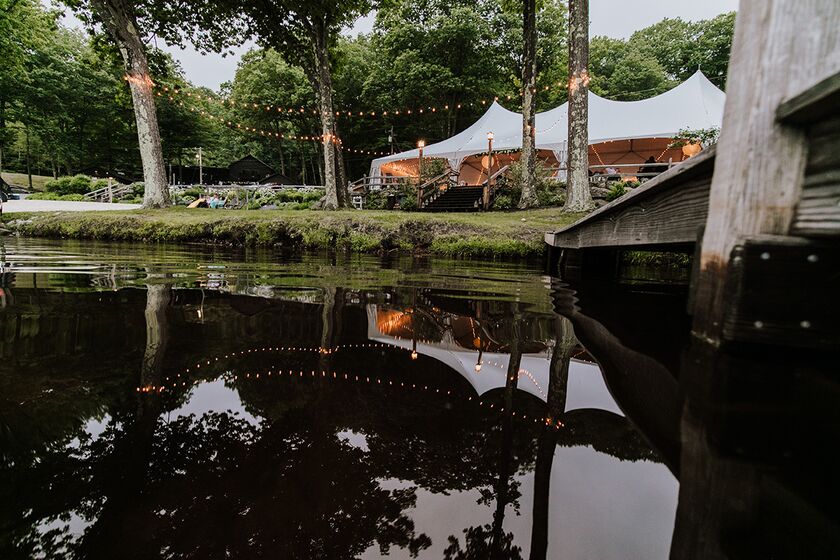 Saturday, June 22, 2019
Ceremony and Reception
Lake Shore Village Resort
133 Cottage Rd, Weare, NH 03281, USA
A lakeside wedding weekend awaits at The Lake Shore Village Resort. Guests will be invited to stay right at the resort all weekend in beautiful lakeside homes. Festivities will officially begin on Friday evening with a Welcome Dinner for all, and conclude on Sunday morning with a pancake farewell breakfast on the beach.
The wedding ceremony will begin at 4 pm on Saturday on the beach at LSVR. Expect a short and sweet ceremony officiated by Tony Bonvechio. Appropriate attire is anywhere along the lines of cocktail & beach formal.
We are so excited to share our wedding weekend with you!

Other Events
Welcome Dinner
Friday, June 21, 2019
5:30 PM
Lake Shore Village Resort
133 Cottage Rd, Weare, NH 03281, USA
Start the party Friday night with a Welcome Dinner on the beach at 6:30pm, hosted by The Temple's. Fire It Up Pizza will be cranking out wood fired pizza on site, as well as other tasty apps. Beer, wine, and sangria will be provided, as well as Pittsburgh famous perogies and popcorn! Dress as cute or as casual as you'd like.
Pancakes & Goodbyes
Sunday, June 23, 2019
8:30 AM
Lake Shore Village Resort
133 Cottage Rd, Weare, NH 03281, USA
Wind down the wedding weekend with pancakes, breakfast sausage, and mimosas if you need it :)
Our Story
How we met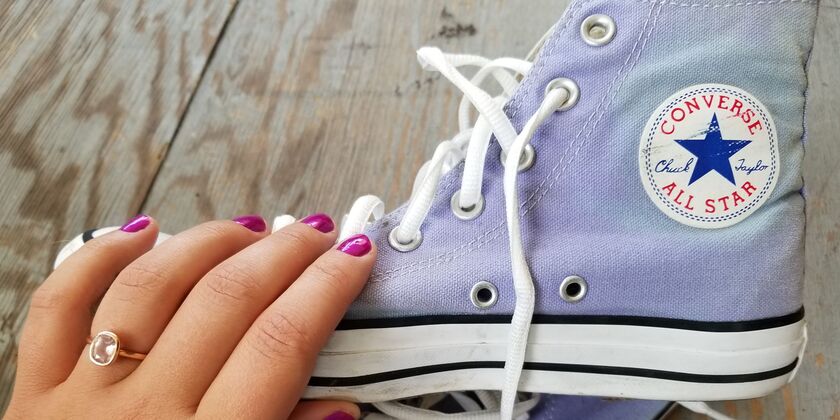 Eric and Alex met in a squat rack on a February morning in 2015. Eric had just started as an intern at the gym where Tony worked. Alex frequently drove out to the gym to lift weights with Tony, but on this particular morning, found herself very distracted by the new intern from Pittsburgh with the big brown eyes and big biceps.
When Alex walked in, Eric asked one of the interns, "Who's that girl with the purple converse?", and was disappointed to learn that she was Tony's little sister.
Tony spotted Eric texting Alex at work a few weeks later, and the secret was out. With Tony's approval (the internship was ending in a few months anyway), they've been together ever since.
Wedding Party
Emily Bonvechio - Bridesmaid
Sister-in-law, preschool teacher, #1 hostess. Alex loves Emily for her sense of humor and fresh baked cookies. 
Carli Cabana - Bridesmaid
College best friend and former roommate. Survived our first year of life in the real world together at our bachelorette pad in Brighton. 
Amy Derick - Bridesmaid
Best friends since the 3rd grade. Alex & Amy, the two women you see dancing off beat to Earth, Wind and Fire in the grocery store.
Molly Newcomb - Bridesmaid
College best friend and former roommate. It turns out that suffering through soccer try outs and interior design classes together forms an inseparable bond.
Tyler Temple - Groomsman
My little brother. Chill and easy-going guy who loves long hikes, bikes rides, and picnics in the woods.
Cody Shrader - Groomsman
Best dudes since Kindergarten. This man is a fun loving and kind soul who would do anything for me. Love you brother!!!

Andy Gapsky - Groomsman
One of my best friends from high school. Our strong brotherly bond was created by many shirtless and pantless training sessions in the cave (My father's badass home gym).
Jeremy Fisher - Groomsman
College best friend, teammate, and roommate. I spent my favorite years of college playing ball and drinking brews with this stud.